Western Flames
Ice Racing Club
The home of speed skating in Western Australia, proudly supported by Western Australian Ice Racing.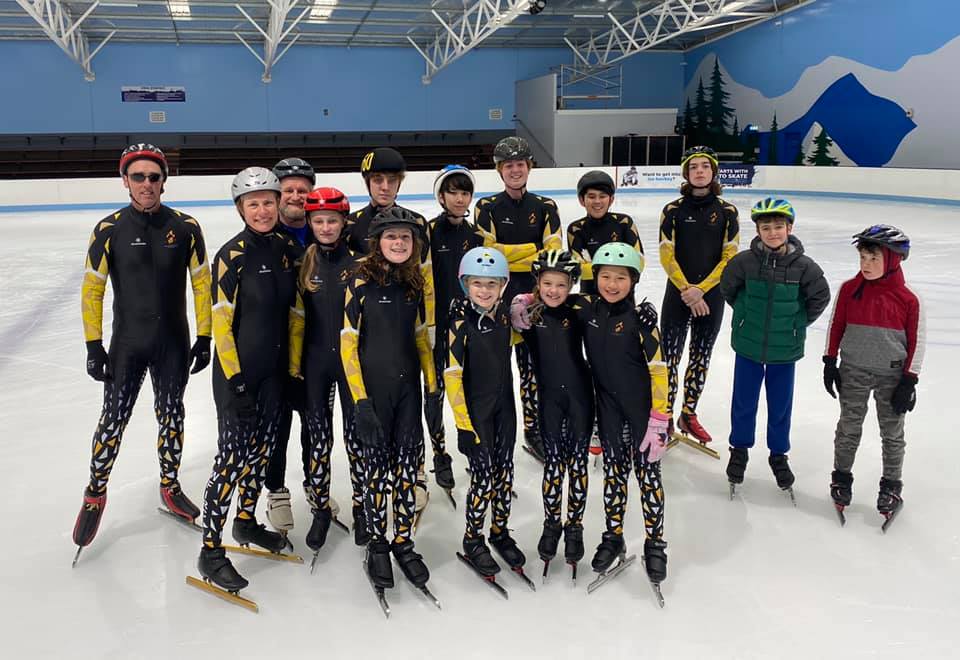 Try speed skating free
We train every Sunday morning at Cockburn Ice Arena. Come join us with four free sessions. No pressure or commitment.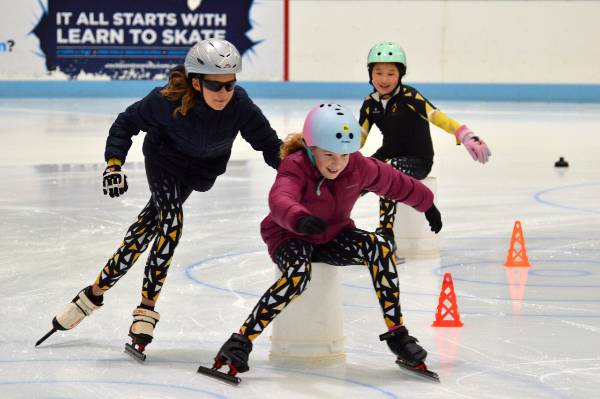 Age and ability
Beginners are welcome, as long as you can skate without holding onto the barriers (or anyone else), and can start and stop safely. If that's not you, you may like to try the Learn to Skate classes at Cockburn Ice Arena first.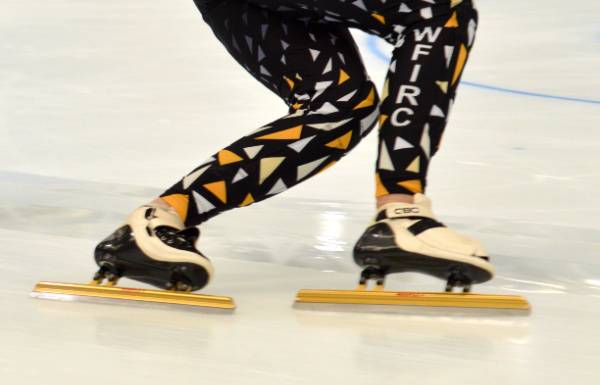 Required equipment
We supply skates, helmet and gloves, but you're welcome to bring your own helmet and gloves from home.
It is cold on the ice, so make sure you bring warm pants, jumper and socks.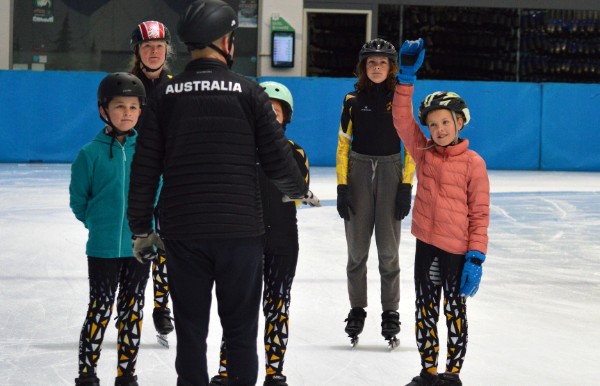 Training times
You're welcome to come and try at our regular training sessions, most Sundays, between 6:45 am to 8:45 am. Check our calendar.
6:45 am: Off-ice warm up
7:15 am: On-ice training
8:45 am: Finish
Thrilling sport.
Amazing club.
Western Flames ice racing is Australia's largest ice speed skating club, supporting speed skaters of all ages in a welcoming, family-friendly environment.
Short track speed skating, or ice racing, is an exhilarating sport, where skaters can reach speeds of up to 50km per hour! Skaters battle for position on the 111m track, rounding tight bends and passing each other to be first across the line, and sometimes be the last one standing!
Frank Anderson
Frank Anderson is an enthusiastic and experienced speed skater and is the head coach of the Western Flames Ice Racing Club as well as previously being the National President of Australian Ice Racing (AIR) from 2011 to 2022.
Frank is the Australian representative to the Masters International Speed Skating Committee (since 2007) and the Masters International Short Track Games developer (first event 2013).
Professionally, Frank is a state government employee, with a solid background in training, coaching and mentoring, and public service. Frank still actively competes as a master age speed skater and hold positions within different committees, both internationally and nationally, and is presently ranked 7th in the world in his Masters division (2023).

Frank is a National Level II coach in short track speed skating.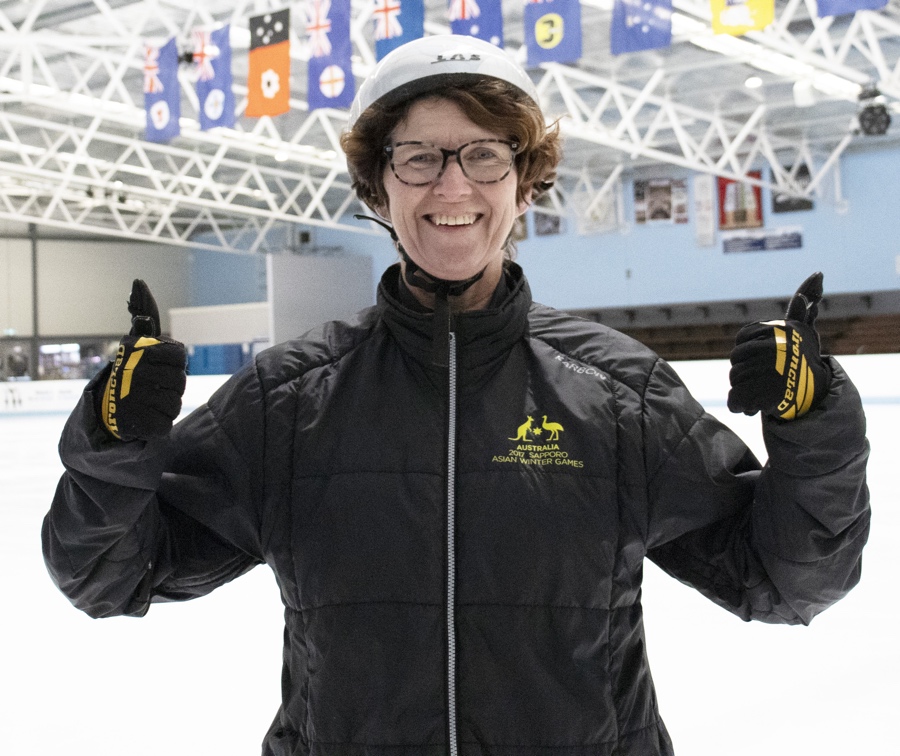 Sandy Anderson
Sandy Anderson has been a speed skating coach with the Western Flames for over 10 years and brings her warm friendly demeanour to all training sessions.
She actively competes in Masters age competitions at a state and national level, is the president of Western Australian Ice Racing (WAIR) and holds a number of committee positions.
Sandy uses her experience as a primary school principal to wrangle the young ones at each training session and to keep her husband Frank organised.

Sandy is a National Level 1 coach in short track speed skating.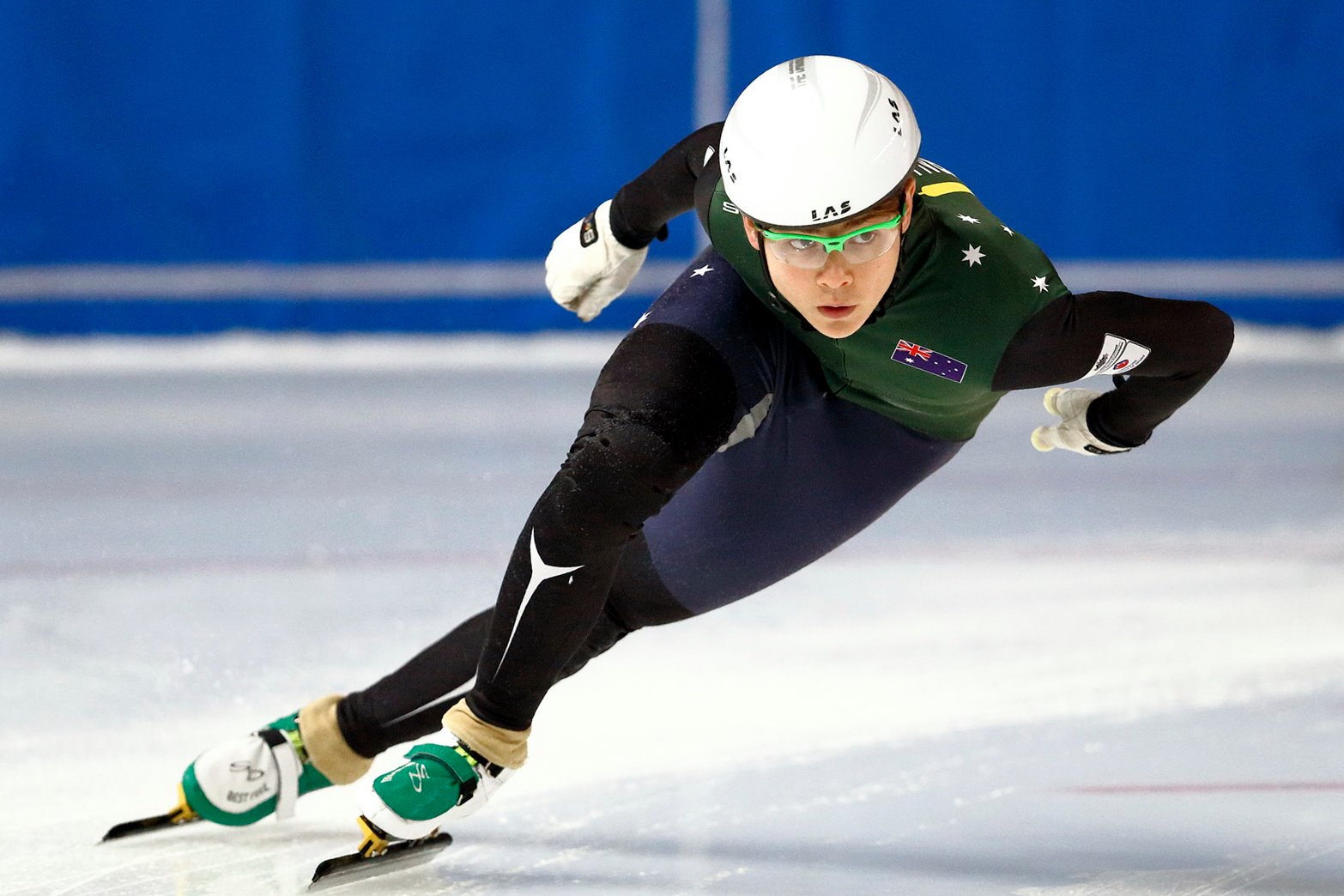 Mark Chong
Mark is a foundation member of the Western Flames Ice Racing Club, joining the club in 2010.

Mark became an Italian Junior Champion in his age group, before contesting the ISU Star Class events, and ultimately winning the junior Europa Cup twice.

He later moved to Italy for several years, and competed for Italy at a World Cup and Championship level, before moving back to WA a few years ago.

Mark holds a Bachelor in Sports Science and is currently undertaking a Dentistry degree. Mark is a current National Level 1 Short Track coach.